23.06.18
By Mark Watts
Paedophile Roddam Twiss – son of a former Black Rod – is today named as having attended a sick party where two young boys were sexually abused.
Twiss is accused of watching the sickening "show" at a flat in Notting Hill with a group of men that included Sir Peter Hayman, the UK's former high commissioner to Canada and a long-time senior officer for the Secret Intelligence Service (SIS), better known as MI6.
The claims come from Anthony Daly, author of a new book, 'Playland: secrets of a forgotten scandal', which I review today. He told me: "Twiss attended the party where the boys were abused."
The men dubbed it "the best show in London".
Tony Daly's evidence will add to the pressure on the national inquiry into child sexual abuse, led by Alexis Jay, to call Twiss to testify to its Westminster strand.
Twiss emphatically denied Daly's allegations, telling me that he was out of the country at the time – at his father's request – all the while his father was Black Rod. See panel below for Twiss's full response to me.
Daly writes in Playland about how he was blackmailed into prostitution as a 20-year-old in 1975.
According to Daly, two boys in matching white bath robes – brothers of eight and ten, he was told – were presented to the 'party' at the centre of a dimly lit living room. A man removed the robes, leaving the boys naked. They were made to perform sexual acts on each other before some of the men, including Hayman, abused them, says Daly.
In Parliament in 1981, Geoffrey Dickens MP named Hayman as a paedophile. Hayman died in 1992.
As the "show" unfolded, Daly says that he shouted, "You're all sick bastards," which led to his being physically and sexually attacked until he passed out.
At the time, says Daly, Twiss called himself 'Mr Twist'. This is how Daly refers to him in his book.
Daly does not allege that Twiss carried out sexual abuse himself, telling me: "But he was definitely present."
Daly says that he has only been able to identify his real name following an article about Twiss last month in the Mail on Sunday.
Two retired police officers had come forward to say that they were banned from investigating Twiss in around 1978 or 1979. His father, the late Sir Frank Twiss, was Black Rod, the Queen's envoy in the House of Lords, from 1970 to 1978, and a former admiral. Black Rod is responsible for security and ceremonies at the House of Lords.
The police were acting after Sir Cyril Smith, the late Liberal MP, was seen taking an under-age "rent boy" to Twiss's London home.
When the officers found out whose home it was, they told their bosses that Twiss could be part of a wider racket that supplied under-age boys to VIPs.
But their enquiries were stopped, leaving the officers frustrated. "We assumed it was to protect VIPs," one said.
Twiss, as a 27-year-old teacher, was jailed in 1967 for three years for indecently assaulting, stripping and beating five boys – one as young as 11.
He was later jailed twice for fraud.
Twiss, 78, has since changed his name to Raymond Gibson and lives in a flat in a council-built estate in west London, and says that he gave up "spanking" boys long ago. He denies that Smith took a "rent boy" to his then flat.
Before the 'party' in Notting Hill, a pimp who called himself Keith Hunter had arranged for Daly to join a group of eight men at the famous Prunier restaurant in St James's, central London.
Daly writes in Playland: "This little gathering had decided to go for the silly little names routine." One was presented as 'Myra', one as 'Wendy', another called 'Rabbit' and yet another 'Peter Grass'.
One was 'Mr Twist' – "a dark, brooding, scary individual".
The group talked about the Paedophile Information Exchange (PIE), which lobbied to legalise sex with children.
"Mr Grass", writes Daly, "discussed the finer points of political lobbying."
"He raised his knife and cut the air with gentle swipes. 'The law has to change, it's an absolute ass. As things stand, a paedophile is treated more harshly for giving a boy sexual pleasure than a man who would savagely beat him. It's simply absurd. It must change.'"
Daly identifies Grass in Playland as Hayman.
The Daily Mirror marked the publication of Playland in March with a powerful interview with Daly by the paper's editor, Alison Phillips.
Daly has denied claims by Private Eye that his account was "fantasy fiction".
Meanwhile, see my full review of this important, evocative but – in parts – harrowing book.
Mark Watts (@MarkWatts_1), co-ordinator of the FOIA Centre, is the former Editor-in-Chief of Exaro. Playland is published by Mirror Books.
BE SEEN!
Advertise
in this space

Contact us for prices
to place your advertisement
on this website.
Roddam Twiss – son of former Black Rod – 'went to party to watch sexual abuse of boys'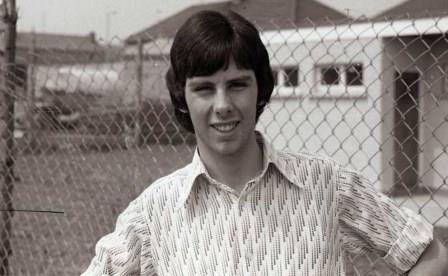 Revealing: Tony Daly, who names Roddam Twiss following Playland's publication
Roddam Twiss denies going to 'abuse party'

Roddam Twiss completely denied Tony Daly's allegations that he was at the party in Notting Hill where two young boys were made to put on a sex show for a group of men.
I called Twiss three times for a response on Friday (June 22) and left voicemails, but he did not answer. So I texted him, and I reproduce the text exchange between us below.
MW: I am a journalist preparing to publish a piece about you imminently following claims about you (when you were using the name "Mr Twist") that appeared in the recently published book, Playland. I would like to give you an opportunity to respond before I publish, so please call me on this number as soon as possible.
RT: I have never used such a name and when (dates) does this allegation relation to because I was not in the UK for 15 years throughout the 1970's and early 80's. I am not able to ring you back today.
MW: Have you seen the allegations in Playland, Chapter 15? In particular the allegation that you attended a "show" in a flat in Notting Hill (following a dinner at Prunier restaurant, where you are alleged to have called yourself "Mr Twist") in which two young boys were made to perform sexual acts on each other before some of the men watching abused the boys. It was around March 1975. The author says that he only realised who you were following the piece last month in the Mail on Sunday.
RT: It would have been impossible as in 1975 I lived near Boston, Mass. I have not read the book nor do I intend to. It would have been impossible to have been me as I lived and worked in the USA for 15 years.
MW: The author says that he has no doubt that "Mr Twist" at the Prunier dinner and then the "show" in Notting Hill afterwards was definitely Raymond Gibson, formally known as Roddam Twiss, as photographed in the MoS with Limahl. (A "Peter Grass" was also there, identified by the author as Peter Hayman.) How would you explain the contradiction between what you have just told me and what the author has said?
RT: He is mistaken as I was not in the UK at that time and I only met Limahl in 1980. Also if he had actual knowledge of me he would [know] it was not my scene. However I was in the USA in 1971-1979 full time and was not in the UK.
MW: Is it not possible that you visited the UK while you were living in the US? Limahl is only relevant because of the picture from which he says he recognised you. How can you say not your scene given your convictions in late 1960's?
RT: It had nothing to do with sex in 60's only related to be spanked [sic]. Sorry both of you are clutching at straws and I could in any case not have been in the UK because I was in the USA
MW: Thanks for your response.
RT: I did not visit the UK because I did not have the time, money or interest in coming to London due to my family's request to stay away
MW: Was that a request made by your father?
RT: Yes
MW: I see. Thanks again for response.
This morning, there was a further flurry of texts from Twiss...
RT: I was estranged from my father at the time and it was in my best interests to do as he wanted so did precisely what he wanted and lived in the USA
RT: Also I was never photographed with Limahl ever and I have never been to the Ministry of Sound (MoS).
RT: Finally. An acquaintance of mine, who is also journalist, has read the chapter you refer to and said the "Mr Twist" said and did nothing and there [is] absolutely no evidence he even saw the abuse so as I said you are clutching at straws. Difficult to link me as I was more than 3,000 miles away at the time. He thinks your source clearly has a remarkable and vivid memory and imagination given the number of individuals he has somehow linked together and how convenient to try to implicate someone his book says did neither speak nor do anything.
RT: My journalist friend says, "It must be a work of fiction because to be true the author must have had a remarkable memory given he took no notes whilst he was a rent boy and frankly I find it beyond belief and the author should expect to be sued by many families for defamation.
"But you must remember the truth has never been a requisite for a journalist writing an article in the newspaper and this garbage only proves it. I knew your father before I became a reporter and I was privy to his asking you stay away from 10 years."
MW: Who is your journalist friend? What was that picture of you with Limahl published in the Mail on Sunday (MoS) last month then? The author says that he did keep a diary of his time working on the meat rack, although he says that he has since destroyed it.
RT: Alleged Diary. How convenient but very unlikely!
A photoshopped picture.
Given what was in the book it is a stretch to say that the character did anything wrong other than to eat in poor company!
Bye
MW: Do you remember the dinner at Prunier? According to the Playland author, the group there discussed how to lobby to remove the age of consent. He says that Peter Hayman was among the group.
RT: I have never heard of the Prunier and did not frequent restaurants.
MW: And who is your journalist friend?
RT: I want to keep him as a friend and that will not be the case if I reveal his name to you.
RT: There is a caviar shop in St James but as I hate caviar and oysters you would never have seen me there.